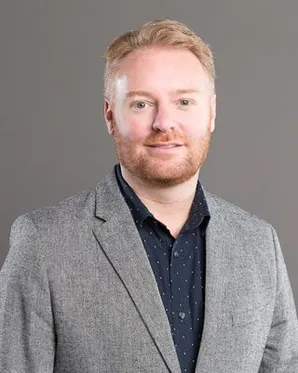 Chris Grundy, Psy.D.
Founder, Lighthouse Therapy Associates
Licensed Psychologist
I provide a safe, supportive space where you are free to explore and strengthen what is working in your life while finding opportunities to change what isn't working. We will integrate different techniques to help you achieve realistic goals, maximize your strengths, and establish new skills. I am approachable and practical in our work together. I like to frequently check in to hear feedback about our progress and if you'd like anything to feel different. Above all else my goal is to be completely honest and transparent with you at all times.
I have been in private practice full time since 2016. I graduated from Pennsylvania State University with a degree in psychology and sociology in 2008. I received a doctorate degree in clinical psychology from Chestnut Hill College in Philadelphia in 2014.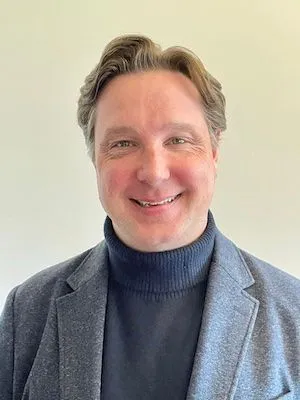 Michael Hogan, Psy.D.
Licensed Psychologist
I know that it can feel scary and overwhelming to reach out for help and to trust someone with your thoughts and feelings - as well as your past experiences and hopes for the future. I also understand how confusing it can be to figure out who you are, where you want to go, and how to get there - and how difficult it is to start taking those initial steps toward self-discovery.
I am a psychologist who works with adolescents, adults, couples, and families through interpersonal, strengths-based, and trauma-focused modalities. I have 16 years of experience in the field, and specialize in working with individuals who have trauma histories and serious mental illness, as well as with the LGBTQ+ and ASD communities.
I offer a safe, empathic, and non-judgmental space from which to begin exploring and expressing your true self - with the goal of finding a path that is more meaningful and joyful. I believe that the journey is more important than the destination since goals tend to be redefined through the learning that occurs in therapy. Therefore, I take a holistic approach to this work, emphasizing the importance of physical and social well-being on mental health.

Benjamin Goldstein, LCSW
Licensed Clinical Social Worker
As a therapist, I strive to create a warm, affirming and non-judgmental space to help you explore your relationships to others and to yourself, past and present. I believe that most forms of mental distress, including experiences like psychosis and bipolar disorder, have roots in our relationships and how we understand them, but also to the society in which we live.
Therapy is a space to get curious about areas in your life where you might feel stuck, oppressed or isolated. In working through these areas, I hope to support you in arriving at a deeper sense of connection to the world around you and the people in it. I have supported people who struggle with many different forms of mental distress, including psychosis, bipolar disorder, depression and anxiety, as well as difficulties navigating life transitions and relationship issues.
I received a MSW at the Bryn Mawr Graduate School of Social Work and Social Research in 2018 with a clinical focus.


Alissa Hochman, Ph.D.
Licensed Psychologist
My goal is to make therapy a space where people feel seen, affirmed, and accepted for all aspects of their personhood. Through that foundation we can work together to understand aspects of your life that are leading to suffering, their origins, and the strengths you bring to these experiences. I hope to support you by providing skills in the here and now, while simultaneously developing a deeper understanding of who you are, how you got to where you are, and where you would like to be.
Over the last eight years I have provided therapy to individuals, groups, and families in community mental health, college counseling, and private practice settings. I am warm and collaborative with a strong understanding of societal pressures on the various identities we all hold, and the impact they can have on our well-being.

I received a doctoral degree in clinical psychology from the University of Massachusetts Boston in 2019.

Silva Loka, Ph.D.
Licensed Psychologist
As a therapist with almost two decades of experience in the field, I've encountered many questions about the role of a therapist. For some people we're the person who is entrusted with their deepest secrets. For many, a professional who will help them battle with their most pervasive problems, and who will be their anchor as well as a push in the right direction. And for others, we are the entrusted companion in their personal journey towards self-discovery and self-improvement.
Whatever the reason you are seeking help, I can promise our work together will be conducted ethically, resourcefully, and professionally. I'm open to all patients regardless of gender, race, ethnicity, or sexuality and will strive to provide you with an open, honest, and safe environment.
I am a certified therapist and consultant in PE (Prolonged Exposure) Therapy, which is designed to help people address their trauma-related memories, feelings, and situations. I am also trained in DBT, BWRT and Gestalt therapy, a therapeutical amalgam that helps me support individuals struggling with trauma, depression, anxiety, grief and other interpersonal and relational challenges.
I earned my academic degrees from Tirana University in Albania; I graduated in Clinical Psychology in 2001, received a master's degree in Psychological Counseling in 2006 and a PhD in Research in Psychology in 2016. I can communicate in English, Albanian, Italian and Greek.

Colin Halko, M.Ed.
Licensed Professional Counselor
I believe that life's meaning is shaped by the choices we make and the values we hold. It seems like a simple equation, but with everything that life throws at us, we can get lost along the way.

I work with individuals looking to rediscover themselves. Those who may be questioning their place in the world and their decisions. With these questions may come anxiety, depression, relationship concerns, and loneliness. I plan to walk with you through these uncomfortable moments and support you in creating change.
Just as life changes, so may our values and goals. I encourage individuals to delve into their thoughts and feelings to better understand what is important to them at this moment. Through this process, we can begin to make a roadmap to move towards a fuller and fulfilling life.
I received my M.Ed. in Counseling Psychology from Temple University in 2020.